Microelectronics, Photonics and Nanotechnology Faculty
Adjunct Microelectronics, Photonics and Nanotechnology Faculty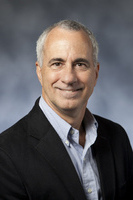 Adjunct Associate Professor in the Department of Electrical and Computer Engineering
He conducts research in the areas of mixed-signal VLSI design and sub-system hardware development for biomedical instrumentation products.
Adjunct Assistant Professor in the Department of Electrical and Computer Engineering
Urzhumov's main focus at Duke is on engineering technologically-relevant electromagnetic and acoustic properties of such media across the spectrum, and designing device prototypes based on metamaterials. His demonstration of all-dielectric cloaking at Duke (2013), and the theoretical proofs of...